Maison 46, a hotel near the Eiffel Tower
Located just a few minutes' walk from the most world-famous monument in Paris, the Eiffel Tower, the Maison 46 is the ideal place to taste the sweetness of Parisian life. Succumb to the charm of this beautiful brick building…
The hotel welcomes you in a warm and intimate setting like that of a family home. Here, delicate colours blend harmoniously with noble materials such as parquet flooring and wrought iron. Recently renovated by the Parisian architectural firm 2A & Azoulay, the hotel is designed to offer you an oasis of comforting softness.
The Champs-Élysées, Galeries Lafayette, Les Invalides… All the wonders of the City of Light are easily accessible from this prime location. The district in which Maison 46 is situated is like a small village tucked away in the heart of Paris, filled with delightful surprises that the hotel's team will be delighted to help you discover.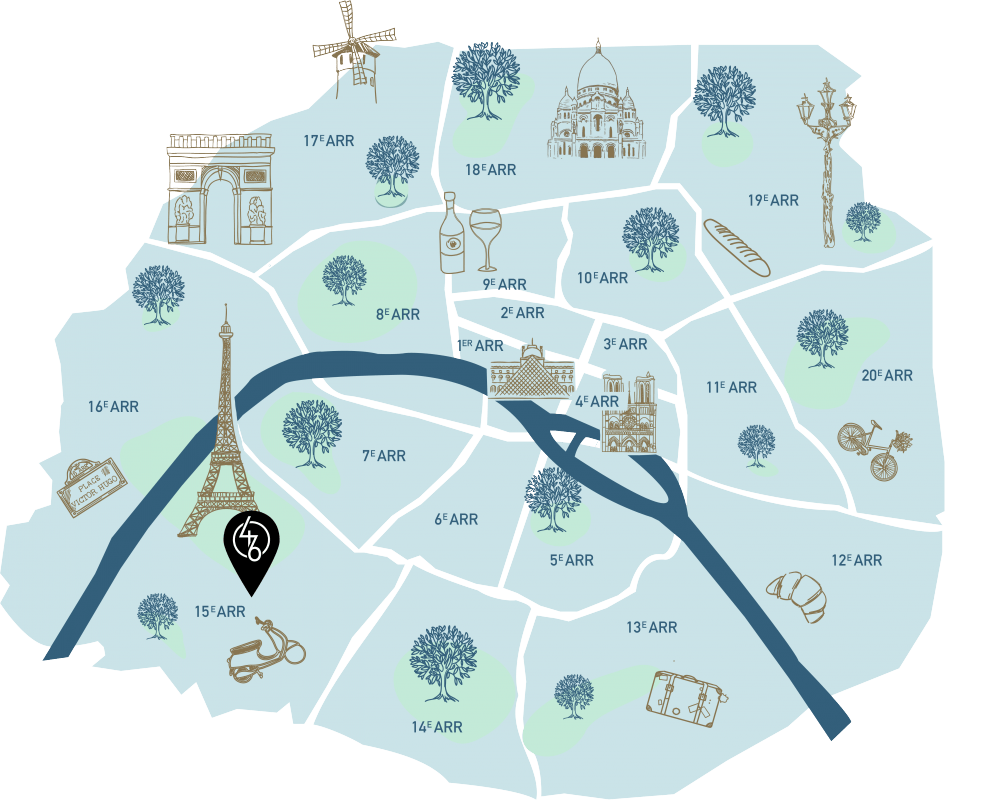 Your home away from home
The Maison 46 has opted to place generosity, conviviality and a personalised experience at the forefront of what it has to offer. More than just a hotel, it's a vibrant and fulfilling place where life is good. Whatever your mood or preferences, here you'll find what you're looking for.
From the moment you arrive, our team will take care of you, ensuring your satisfaction and comfort. The ground floor is arranged as an inviting living space where you are welcome to take it easy whenever you wish throughout the day. The special surprise awaiting you at the Maison 46 is the lovely conservatory opening onto the courtyard. This is the true heart of the place, the hub of hotel life from breakfast to late evening. Whether you make yourself comfortable to savour the tasty home-made breakfast buffet each morning, enjoy a soothing cup of tea in the afternoon or sip a refreshing aperitif before setting off to experience the pleasures of Parisian nightlife, it will be your refuge, a tranquil haven like the lounge of your own home.
When your Parisian day draws to a close, your room awaits. With its elegant decor and a high level of comfort, it will enfold you in an atmosphere of congeniality and cosiness.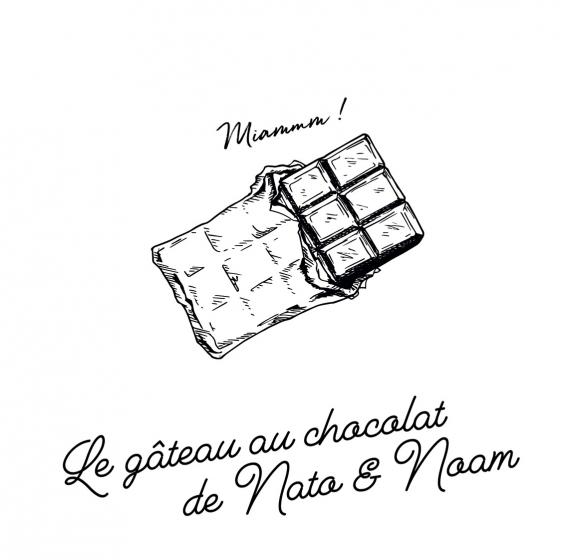 Le gâteau au chocolat de Nato & Noam
Thursday 11 June 2020
All posts